In a week of really bad news, the mailbag can offer a few nuggets of good news: the "Carmon's" sign that graced Neil Street in downtown Champaign for about 70 years is back up on a new building. And local leaders aren't giving up on their longshot bid to bring high-speed rail to central Illinois. 
Also, information on railroad cars all over White Heath, why Carle isn't Morris hospital, a book drive for prisoners, News-Gazette awards and the taste of Champaign-Urbana tap water.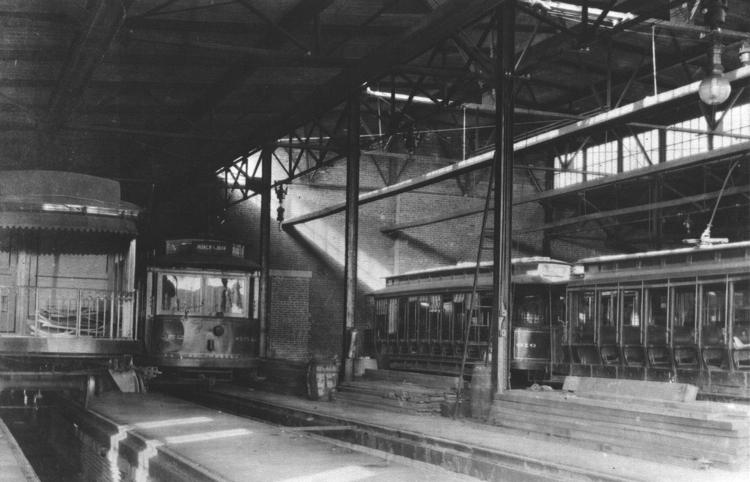 Carmon's reborn
"As I drove south on Neil Street this evening, I was delighted to see what looks like the old 'Carmon's' sign on the former interurban barn just north of downtown. Is this a new installation? It brought a big smile to this naturalized townie's face."
The 115-year-old Blue Line Station building at 804 N. Neil St., Champaign, is going to become the home of a new event space called "Carmon's," said Jeff Mellander, who is a partner with Hans Grotelueschen in the project.
Mellander was the owner of the building at 415 N. Neil St. that starting in 1947 was the home of Carmon's Restaurant, first operated by Carl Monen.
From 1987 to 2007 the business was owned by Paul Damski.
"Unfortunately I suppose that Paul Damski is going to be inundated with phone calls about whether he is reopening his breakfast place there," Mellander said.
"When I sold the building I asked if I could keep the letters from the Carmon's sign," said Mellander. "They've been in storage for a long time but I had them refurbished, new transformers, new everything. That building and that sign meant a lot to me. I think it has some historic significance."
The Blue Line Station building originally was called the Hickory Street trolley barn and sheltered the streetcars that operated in Champaign-Urbana until 1936.
"It's exciting to see that big, icon sign on Neil Street again," Mellander said.
No date has been set for the opening of the Carmon's event space, he said.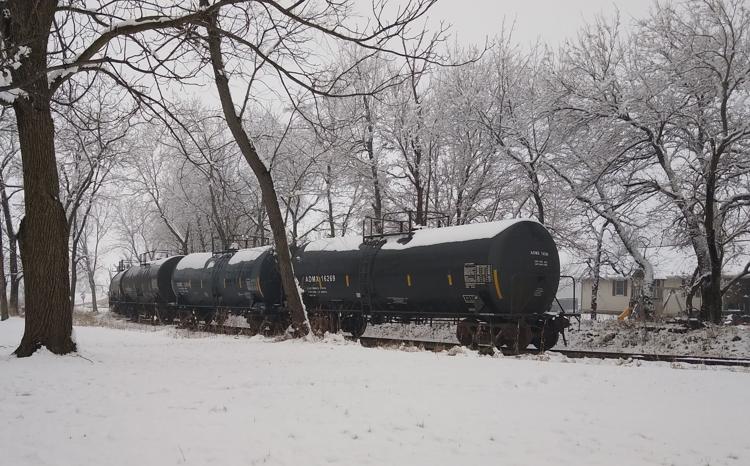 Tanker cars in White Heath
"I love to go on drives, and I recently found White Heath. I noticed many oil tankers sitting on the tracks that appear to be owned by ADM. They were sitting in the middle of town, disconnected and sometimes in people's front yards. Can you provide any insights into ADM using White Heath to store their tankers?
Those railroad tracks are owned by the nearby, not for profit Monticello Railway Museum Inc. And ADM rents the tracks from the museum for storage of its tank cars.
Here's the lowdown from Donna McClure, corporate secretary for the railway museum:
"Thanks for the inquiry about the ADM tank cars stored at White Heath. ADM does indeed rent space from Monticello Railway Museum for storage of surplus railroad cars. This has been an ongoing operation for many years now, and the storage of these cars provides one source of revenue for the Museum.
"The tank cars the reader saw are actually corn syrup cars. Storage of ADM cars between White Heath and Monticello is a relatively good leading indicator of the economy, as when the economy is doing well, ADM's cars will be out on the railroads carrying product for their customers. When the economy slows, ADM may end up with more cars than they can store in Decatur, so they will send some to the Monticello Railway Museum for storage. "As added information, none of the cars stored between White Heath and Monticello are used to haul any sort of dangerous commodity.
"At this particular time, it has been very fortunate as the Monticello Railway Museum, like so many other businesses, has had to forgo any sort of operation this past summer, fall and most importantly, the Christmas season due to COVID-19, and so has had no other source of income. The reader should be reminded, the Monticello Railway Museum is a not-for-profit organization, staffed wholly by volunteers, and receives no government assistance."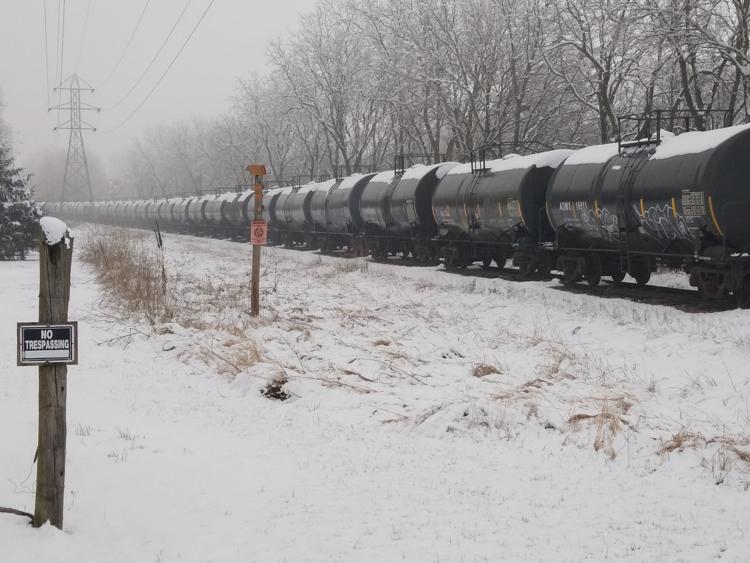 Morris Hospital instead of Carle?
"I have always wondered why Carle (Foundation Hospital) was named Carle, rather than 'Morris Hospital,' given the honoree's last name at her death (and the last name of her second but long-time husband), was Morris. Also, from all that I could find, it appears that the honoree's first husband had passed away about 30 years before she herself passed away, so she was married quite a while to her second husband (Morris) and perhaps even longer than she was married to her first husband (Carle). Moreover, since she herself didn't pick the name for the hospital, but other community members did 13 years after her death, I wonder what made them choose the surname of her first husband versus Morris?"
This is just an educated guess but there is precedent: Margaret Morris in 1909 donated 10 acres of land in what then was south Urbana to the city for a park to be known as Carle Park. That was to honor her first husband, Albert G. Carle, who died in 1881.
The park was located on part of the land the Carles purchased when they moved to Urbana in 1849, the same year they had been married in Ohio. They bought a large parcel of land, at $2.50 an acre, some of which later was sold to the University of Illinois.
She married retired farmer James H. Morris in 1885 and although we don't know when he died, we know she wasn't married to him as long as she was married to Carle. She died in 1918.
One more thing: Mrs. Morris is buried in Mount Hope Cemetery with her first husband, not with Mr. Morris.
Books for the incarcerated
"Books to Prisoners, a local nonprofit that sends donated books in response to requests from people who are incarcerated throughout the Illinois prison system, had to shut down their volunteer sessions and book donation drives because of the pandemic. Are they still able to operate at all, and if not, can they recommend ways for people to help provide access to books in prisons?"
Books to Prisoners is holding a "Freedom Book Drive" from 1 p.m. to 3 p.m. Monday, Jan. 18 as part of a Rev. Martin Luther King Jr. Day of Service, said Rachel Rasmussen, volunteer coordinator for the organization.
Books about King and his legacy of racial justice can be dropped off at the Independent Media Center, 202 S. Broadway Ave., Urbana, on the north side of Lincoln Square, she said.
New books also can be ordered online through the group's website.
High-speed rail
"There's been chatter about a high-speed rail in Illinois for nearly a decade now, with nothing to show for it. The IDOT study done in 2013 suggested that 220 mph high-speed trains would put Champaign only 45 minutes from downtown Chicago, which would obviously be fantastic for the C-U community. Is this project completely dead? Or just tabled for a later date?"
"Never say never," said Laura Weis, president & CEO of the Champaign County Chamber of Commerce which incorporates the Champaign County First advocacy group.
And it sounds like there's more optimism for high-speed rail with the incoming Biden administration.
"Champaign County First is a private/public effort and our purpose is to develop or secure funding for projects that will hopefully be transformational for Champaign County.," she said. "We have learned a lot over the past decade, particularly 'how to read the room".' Meaning that as we have made community trips to Springfield or Washington, we have either been able to further the high speed rail agenda or quietly note that it is part of our community agenda, but focus on other projects that we could be more successful on a given trip.
"But the concept for high speed rail has always remained on the agenda — as has improving Amtrak's frequency and reliability. High speed rail has the ability to spur economic development for Illinois in a way no other infrastructure project can.
"We are decades behind other countries when it comes to efficiently moving people. Our country put a man on the moon, yet there is this sense that we cannot do fast trains. In the U.S., high speed rail comes down to the government's will to invest in rail infrastructure. We are hopeful that President-elect Biden's interest in rail will help our community move the high speed rail agenda forward."
Weis said that the U.S. High Speed Rail Association has outlined a 5-point guidance plan for the new administration.
"The guidance calls for $18 billion in funding for a Chicago to St. Louis corridor. Their plan does not specifically lay out the route however," she said. "So we have already been in contact with the USHSR Association to reiterate why the corridor should come through Champaign County (should HSR ever be funded). And we will be hosting the president of the USHSR Association virtually in the next few weeks so that our Champaign County First members can learn more information about their 5-point plan."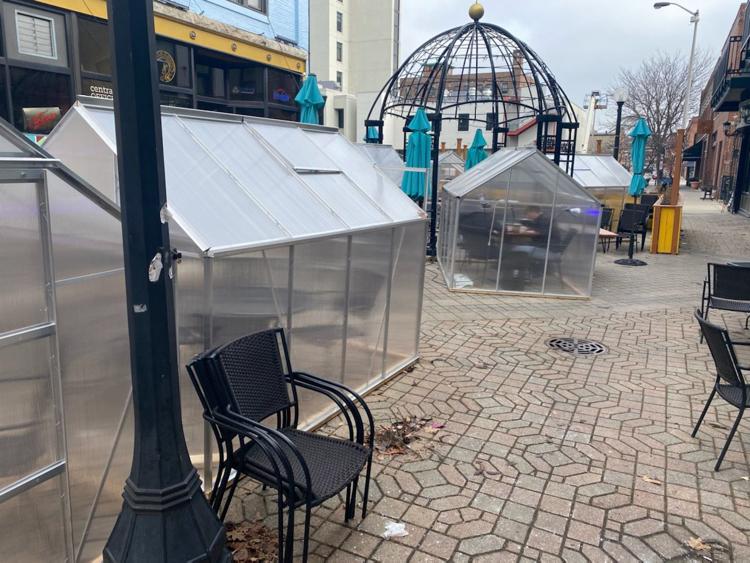 More on restaurant huts
"With all these places building their little huts for 'outside' dining, none are ADA compliant or wheelchair accessible. Seems they if they can't be accessible for everyone, they should have any at all? ADA compliance in the C-U area is terrible, and filing complaints doesn't go anywhere with the city."
You are correct that for the most part the huts are not ADA compliant or wheelchair accessible. But they are temporary structures permitted by the city to help small businesses get through the winter months in a global pandemic.
As was explained in last week's mailbag the dining domes being used by some restaurateurs are not regulated by Champaign's building safety division because of their small size.
Once the weather improves in a few months, the individual huts or domes will be removed and regular outdoor dining will resume. And with some help from vaccines and other mitigation, indoor dining may resume as well.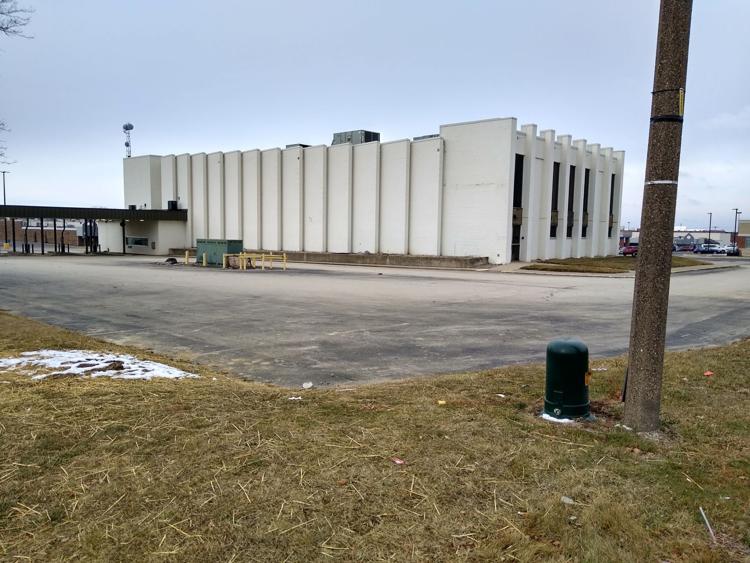 CVS at Mattis & Springfield?
"Any update on when CVS will be built on Mattis and Springfield? Doesn't look like there's been any movement recently."
Randy Smith, building safety supervisor for the city of Champaign, said his department "has not received any plans for this project yet."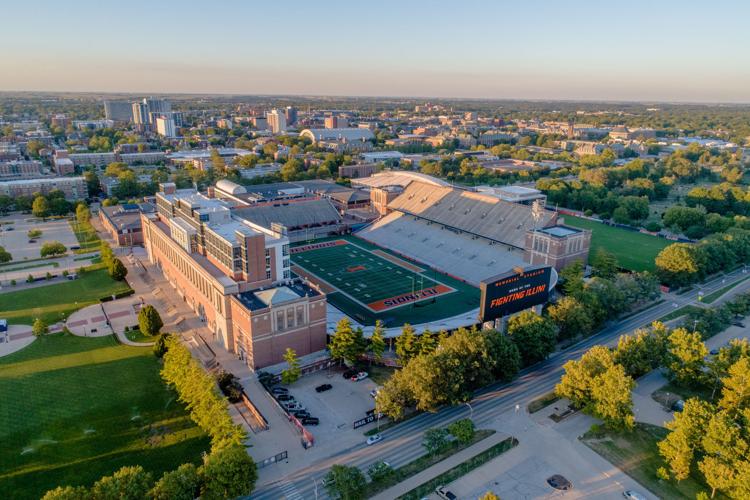 Illinois athletic scholarships
"With all the interest in how much coaches are being paid, I am interested in how much is spent by the University of Illinois on support of the athletes. What is the total number spent on scholarship athletes and what is the total number of athletes on scholarship in one year?"
Intercollegiate athletic programs have to file an annual Equity in Athletics report with the federal Department of Education.
The most recent Urbana campus report, for the year ending June 30, 2019, shows that there were 335 male participating athletes and 292 female participating athletes. The male athletes received $7,125,412 in "athletically related student aid." The female athletes received $6,074,173 in "athletically relate student aid."
That makes for a total of $13,199,585 in student aid.
On the other hand total head coaches and assistant coaches salaries for all sports, male and female, amounted to $17,104,868.
Carle COVID vaccinations
"How are work from home office employees of Carle getting the COVID vaccine ahead of people with higher risk, like seniors, essential workers in health care and teachers, grocery store workers? Yes, it's happening."
Yes, it did happen, said Carle spokesman Kaleb Miller. But there is an explanation.
"Front-line staff in Champaign County are the focus for vaccines. In order to fill our schedules on one holiday weekend and utilize vaccine, we did offer vaccine to some additional healthcare workers," said Miller. "Many counties are directing hospitals to continue vaccinating their employee groups who interact with patients and the public as additional supply becomes available.
"We are pleased to support public health in this effort to move to next phases as soon as possible."
News-Gazette awards
"On the front page of The News-Gazette it says, 'Reigning 6-time Illinois Press Association Newspaper of the Year.' Exactly what criteria is this based on? Seems there are fewer columnists than ever before and the world and national news seem to be limited in scope."
Thanks for noticing, said Jim Rossow, The News-Gazette's Vice President of News.
"The trophy that you see on A-1 is the Mabel S. Shaw Memorial Trophy, which goes to the state's best medium-sized newspaper as determined in the annual Illinois Press Association contest. Out-of-state judges vote on submissions in roughly 40 categories (news stories, sports coverage, editorials, photographs, videos, social media, special sections, design, etc.), and the news organization with the most points wins the trophy," said Rossow. The IPA, located in Springfield, represents about 450 daily and weekly newspapers.
"To us, it's a big deal, a tremendous source of pride. In fact, in Year 1 of the streak, we celebrated by inviting everyone in the newsroom to take Mabel home for a weekend, just like hockey players do after winning the Stanley Cup.
"Back to your question: While our print product may not be as voluminous as when the streak started in 2015, we're still a trend-setting, tireless and talented newsroom — mighty proud of the work we do and the role we serve. That has continued under new ownership and with a smaller team for the past 14 months.
"Also, addressing your spot-on take about our limited national and world news. That's not our selling point. Our goal in each day's print edition is to stuff it with unique LOCAL content — something that separates us from our peers. It's been that way every day since late November 2013, when Editor Jeff D'Alessio returned to town. Email him an idea (jdalessio@news-gazette.com). There's a good chance he acts on it.
"Finally: Back in the day, we'd invite batches of 20 or so subscribers to the N-G each month to Meet the Editors, an hourlong Q&A with our decision-makers. That allowed us face-to-face time to answer questions like these. They were very helpful to all involved. When the pandemic clears, I promise we'll do it again."
Rossow included this link to the most recent contest results:
Local water not as tasty?
"Years ago there was an annual water quality competition in which Champaign always scored the highest rating. Is this still operating? If so, how are we doing? I don't think our water tastes as good as it once did."
Yes, the national water quality competition still exists. Illinois American Water's Champaign District won the American Water Works Association's Best of the Best Tap Water Taste Test competition in 2005 and 2006. Since then winners have come from other parts of the country including Boston; Louisville; Bloomington, Minn.; Greeley, Colo.; and Alderwood, Wash.
Last year Illinois American Water's Champaign County District placed first in the 15-County Water Supply Operator Association's water taste test competition. It was the second year in a row and the fourth time overall for the honor to go to the Champaign County team, said Karen Cotton, water company spokeswoman.
A sample from the Mattis Avenue water treatment plant was the winning entry. Samples were judged on taste, odor and clarity.
Cotton said anyone with a concern about water quality or water service should call the customer service center at 800-422-2782.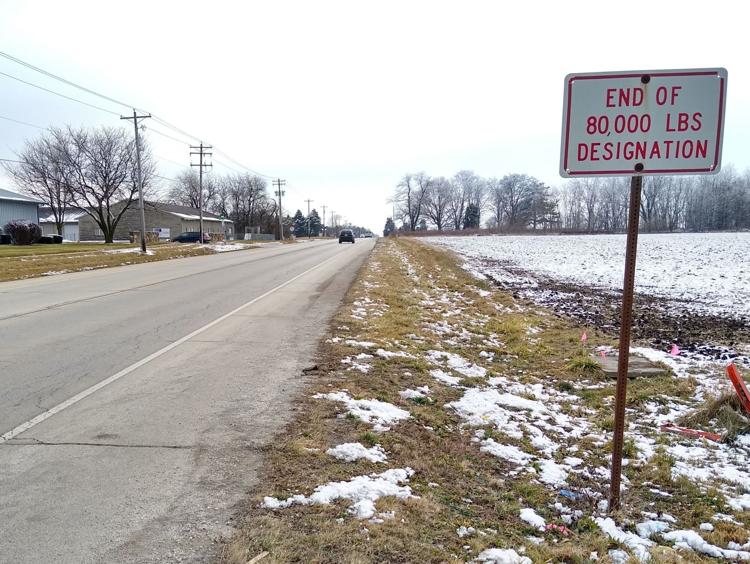 Staley Road sign
"On Staley Road, just south of the Marathon terminal, there is a sign that states 'End of 80,000 lb designation.' Does this relate to the tanker truck traffic that typically would have only traveled north on Staley before the Curtis Road interchange was opened or does it relate to something else?"
The sign predates city jurisdiction of Staley Road, said Champaign Public Works spokesman Kris Koester, and it will be removed.
Champaign County Engineer Jeff Blue said he believes the sign has been here for about 20 years and that it might be related to a time when some roads had a weight limit of 73,280 pounds, not 80,000 pounds. He said there may have been concerns about fuel trucks using the Monticello Road exit off of Interstate 57.
Art Theatre's demise
"Considering its community involvement of longstanding and strong board what exactly happened to the Art Theater? Why couldn't it be saved and why was it gone so quickly?"
The Art Film Foundation's leadership never wanted to talk about the theater's demise but it was clear that it was losing money.
In its last Form 990 filed with the IRS, the foundation reported revenue of $508,089 and expenses of $531,376. The theater closed in October 2019 and a bankruptcy filing quickly followed.
I don't know that I agree with your assessment that it had a strong board.
Washington School-Urbana
"What's happening with the old Washington Grade School building on Broadway Avenue in Urbana? It was sold around 2014, 15 or so. Nothing has been done to it since it was sold. It is not being taken care of and makes that Urbana neighborhood look even worse."
Lorrie Pearson, Urbana's community development services director, said the city hasn't received any plans regarding the site's development.
Last June we talked with Matt Cho, who purchased the building in 2018 for $75,000, and said he had no plans "at the moment."
"It's in the back of my mind," said Cho, who has other local business interests. "But I'd be interested in partnering with anybody else who is interested in the building, or any developer who has an interest in it."
Just a reminder: we're in the middle of a global pandemic that has stunted a lot of developments, such as the Aloft hotel in downtown Champaign, the Yards hotel/conference center/arena near downtown Champaign, the renovation of the old Urbana-Lincoln Hotel in Urbana and the casino for Danville.